#Run4WildlifeHN
This Song Hong Half Marathon 2023 we are calling on the community to #Run4WildlifeHN to raise awareness on the problem of traditional medicines made from wildlife. Sadly, many people are still misguided in the belief that traditional medicines made from wildlife are a magical cure-all, despite research showing modern medicine and herbal alternatives to serve the same purpose or to be even more effective.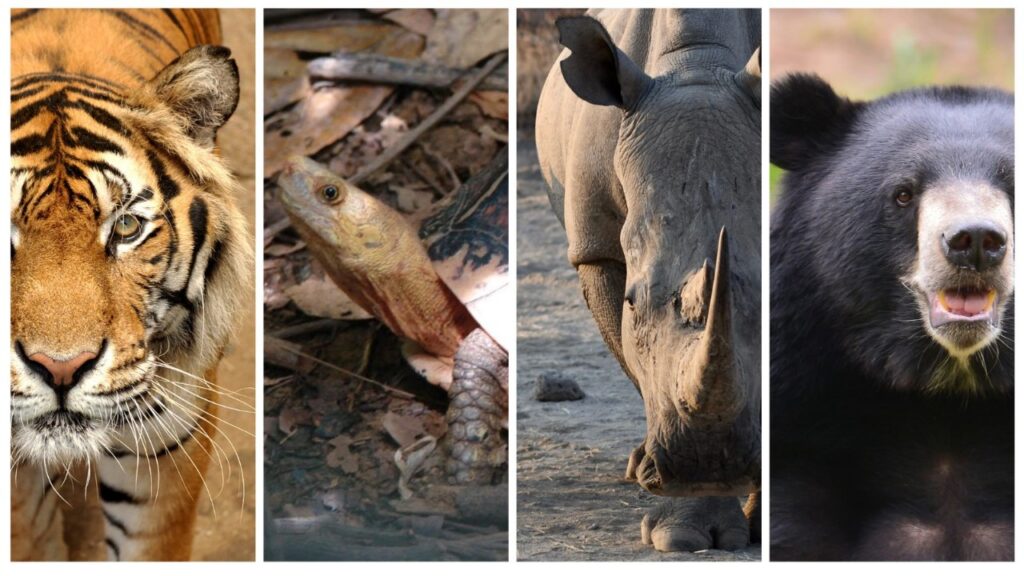 "We are wildlife. We are not medicine."
Killing of wildlife for specialty foods and traditional medicine is unsustainable and directly contributes to the destruction of biodiversity. Numerous endangered species are under threat due to the thousands of animals that are hunted and sold every day to meet demand. This includes hundreds of rhinos that are slaughtered for their horns each year, hundreds of bears kept in cages throughout their lifetime for bile extraction, thousands of turtles killed each year for their shells and meat, and tigers hunted from the wild or bred on illegal farms and trafficked from abroad to make medicine from tiger bone.
ENV are working to educate the public to stop the demand of such 'medicine', encourage the use of herbal alternatives in partnership with traditional medicine practitioners, and support strong law enforcement action against such exploitative crimes to wildlife.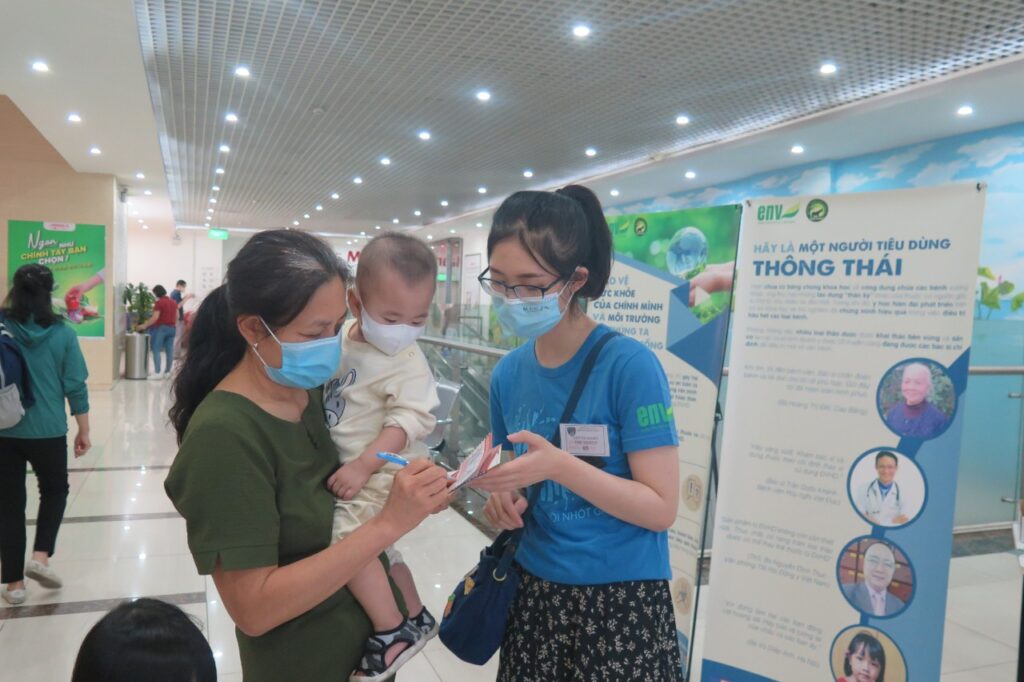 Public signs pledges not to consume medicine made from wildlife
This will be the 7th Hanoi Half Marathon run in the name of wildlife, making its comeback from the last marathon in 2018 after an impromptu pandemic pause. ENV expresses sincere gratitude to Sporting Republic, Ciputra International City, Hong Ngoc Hospital, and Tre Boutique Massage for making it happen!
This year, runners can choose to support one of the four species mentioned, to raise awareness that wildlife is not medicine! #WildlifeNotMedicine
So, what are you waiting for? Let's see large populations of rhinos, bears, turtles and tigers running through the city streets of Hanoi!
About ENV
Education for Nature – Vietnam (ENV) was established in 2000 as Vietnam's first non-governmental organization focused on wildlife conservation. ENV has spearheaded efforts to end Vietnam's illegal wildlife trade by employing out-of-the-box strategies that strengthen wildlife protection legislation and its application, provide support to law enforcement in addressing wildlife crime, and engage the public to reduce consumer demand and mobilize public action to protect wildlife. ENV is committed to securing a better future for wildlife, both in Vietnam and globally.
Since 2007, ENV has focused its activities in three major program areas that comprise ENV's integrated approach for addressing illegal wildlife trade in Vietnam.
Working with policy-makers to strengthen legislation, close loopholes in the law, and promote effective application of laws and policy that protect wildlife.
Strengthening law enforcement response to wildlife crime through direct support and assistance to law enforcement agencies in combatting wildlife crime.
Reducing consumer demand for wildlife products through investment in a long-term and sustained effort to influence public attitudes and behavior, including mobilizing public participation and action protecting wildlife by reporting wildlife crime.
Website: https://env4wildlife.org/